Study Theology in New Zealand
Study at Home and by the Beach
Pathways Bible College is a tertiary theological college based in the beautiful coastal city of Tauranga, Bay of Plenty, New Zealand. Our students join us from throughout New Zealand to study our courses which are delivered via a blended learning model. This includes face-to-face teaching (at block courses held at Pāpāmoa Beach), access to online resources through Pathways Connect and practical ministry carried out from their home location.
Why Bible college?
Because the benefits are massive. When you are learning about God, you are learning to live with purpose. We offer transformative learning experience that takes your faith and understanding of the Bible to the next level.
A qualification in biblical and theological studies can be life-changing. Studying with us can lead to a life of significance: a more mature faith, a career in Christian ministry and a lifetime of meaningful service in God's kingdom.
Discover the Bible and Theology
An in-depth understanding of the beauty and complexity of God's word
The tools to be an effective Christian leader in the church, community, or marketplace
An NZQA-recognised qualification that you can build on towards a degree
The flexibility to study full-time or part-time from home
Theology for Deeper Understanding
One of the many benefits of studying theology with Pathways Bible College is the fusion of transformative hands-on ministry (via our internship and leadership programmes) and academic studies. Study theology online for part of your week while working within your chosen ministry or passion for the other part. Attend regular block courses at beautiful Pāpāmoa Beach, Tauranga, New Zealand.
Get a Career with Meaning
You want a job that makes a difference – and we can help you get there. A qualification with us can open doors to a meaningful career. Whether serving as pastors, Bible teachers, youth workers, camping leaders or ministry innovators, our graduates are impacting their churches, communities, and the world.
Qualifications that count
Our Level 5 and Level 6 qualifications are accredited by the New Zealand Qualifications Authority (NZQA), meaning they are nationally recognised as being rigorous, high-quality academic programmes taught by experts in the field. NZQA-accreditation also gives you government funding options and opportunities for higher qualifications. Get a qualification that counts. Don't settle for anything less.
"Pathways Bible College has been a platform that has provided me with an introduction into the world of theological studies and has helped sustain and further engage my desire for further studies toward a bachelor's degree."
– Matthew Wright, Pathways College Graduate 2022
Life-changing education building towards a degree
Ready for Action
Right belief should lead to right action. We don't just teach you to think about faith; we teach you to live out your faith too. God is on an epic rescue mission in this world – and he wants you to join in. That is why our courses have a strong practical and missional focus.
Study towards a full Degree
Studying with us can lead to a full bachelor's degree in biblical or theological studies. Our strong relationships with major New Zealand theological institutions mean you can start earning your degree in Pathways's intimate and formational environment, then cross-credit into another college's programme to complete it. Start at Pathways; finish at the University of Otago, Laidlaw College or Carey Baptist College.
Transforming Head, Heart and Hands
Deep change takes more than just fostering you intellectually; it requires nurturing your faith emotionally and behaviourally as well. We put you in real-world ministry, surround you with mentors and immerse you in holistic educational experiences. Why? Because we are not just about information; we're about transformation.
Face-to-Face Learning
In a world of online everything, it can be hard to find educational options with the human touch. We believe the best education happens in actual classrooms and in real-world settings. That is why our programmes emphasise in-person learning, combining block courses with field work, giving you flexibility without having to rely on screens. It is learning in community.
Inspirational Teaching
Forget stuffy, dry lectures – our teachers really know how to teach. Our faculty are engaging, highly qualified biblical scholars, theologians and pastors who take innovative approaches to teaching, creating cutting-edge educational experiences that truly inspire. They will bring the Bible to life for you.
Grow through one-on-one Mentoring
Nothing helps you progress in your faith like mentoring. That's why mentoring is a compulsory part of our programmes. Mentors help you process your learning, encourage you in your ministry, and guide you into greater understanding of who God has created you to be. Getting lost or overlooked at bigger institutions is easy – but not here. All of our students benefit from significant relationships at an individual level.
"During my time with Pathways Bible College and through my internship at The Street Church in Wellington, I have grown immensely in my faith, ability, capacity, personal development, and desire to be God's hands and feet."
– Tyler Scott, Pathways College Graduate 2022
We are here to support you
Keep exploring what we can offer you. And if you have any questions, just drop us a line anytime.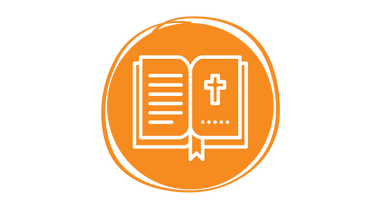 Pathways offers NZQA-recognised courses in Theological Studies (Level 5) and Christian Leadership (Level 6).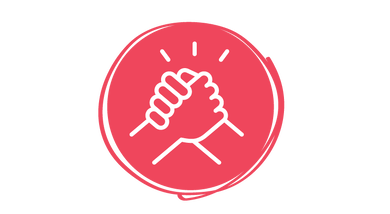 Are you looking at doing a church internship? Get in touch with us and we can help you find the right place.